, 2022-11-28 08:00:00,
Sure, you can sink 3-pointers at the buzzer and run footballs through a sea of gridiron warriors the size of Buicks to score the game-winning touchdown.
But how are you at throwing axes, tossing bean bags or launching a kickball barreling at you at high speeds using only your foot?
Sports come in all shapes and sizes. And while the world enjoys its gold standard activities, its soccer, football, baseball and the like, you don't need to be Cristiano Ronaldo or Kyler Murray to put your competitive spirit into action.
Tucson has a long list of social sports, outside of the mainstream, that are fun to play and are open to just about anyone willing to participate.
Disc golf
Disc golf, a sport where players toss flying discs at long-distance targets, like golf without the clubs or balls, is a prime example.
Tucson has six playable disc golf courses, eight disc golf leagues, multiple courses designed by a disc golf hall of famer, and a 16-year running tournament on Mount Lemmon. After the COVID-19 pandemic, Tucson is one of the many metropolitan areas experiencing an increase in interest.
Tucson local, Jeffery "Thumber" Homburg, the disc golf hall of famer, is a founding father of the sport and practically created the Tucson disc golf environment. Homberg, 65, said that over the last couple years the sport's steady growth has rocketed into something unprecedented.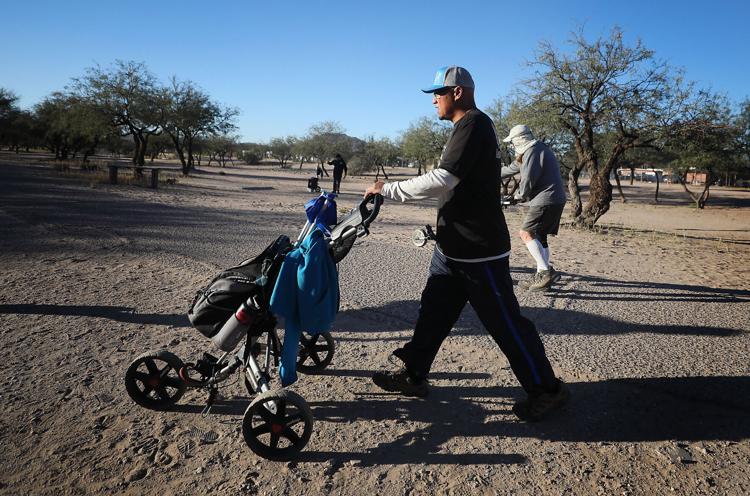 ,
To read the original article, go to Click here
Private Internet Access gives you unparalleled access to thousands of next-gen servers in over 83 countries and each US state. Your VPN experience will always be fast, smooth, and reliable.