, 2023-01-10 11:25:45,
These players could make the leap.
January 10, 2023 by
Justin Westfall

in Analysis, Opinion with comments

As we sit now more than halfway through the offseason, touring players are well into their prep for the 2023 Disc Golf Pro Tour season. As both fields grow increasingly competitive, the list of talented players who are yet to earn a pro tour or major win continues to grow. Just 14 MPO and 8 FPO players have won an Elite Series or Major championship over the past two seasons.

Below are 10 players who could have a breakout season in 2023 — we discuss which areas of the game they excel in and what still needs improvement for them to take that next step. None of the players listed have earned an Elite Series, Silver, or professional Major win in their career, though a few have come very close.
Corey Ellis
Ellis nearly took down two Elite Series events this past season. After coming up short in a playoff to Calvin Heimburg at Jonesboro, Corey had the outright lead on the final hole of the MVP Open before throwing his upshot to the green out of bounds and falling to Simon Lizotte in regulation. Ellis is a fantastic putter who led the Pro Tour from both C1 and C2 in the 2021 season and put up very similar numbers this past year. He finished the year top 12 in putting, birdie percentage, and UDisc's Precise Power Index (PPI), which measures a player's ability to score on the tour's longest holes. What sets Corey apart physically is an incredibly powerful standstill backhand that he utilizes both on the fairway and occasionally from the tee box. Despite shortening his run-up, Ellis often struggles with accuracy. He finished 58th or worse in holes parked, circles in regulation, fairway hits, and ranked 174th in OB rate. Corey should also look to improve his scramble percentage, which has come in under 50% in each of the last two seasons despite his putting prowess.
Ezra Aderhold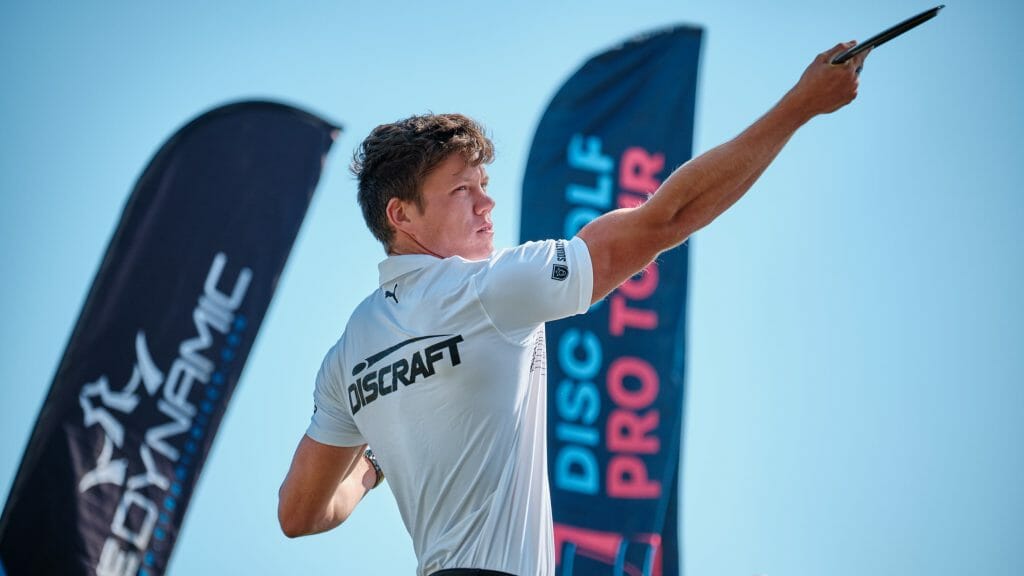 Ezra made my list of 2021 breakout candidates as well, but sadly his game seemed to stall out and even regress in some areas last year. His strength and arm talent are well known, but Aderhold struggles to keep the disc in bounds and putt consistently from C1. Ezra improved his C2 putting from 25% in 2021 to 32% last year, good for 12th best in the division. His C1 putting, however, remained stagnant at 78%, a couple of points below…
,
To read the original article, go to Click here
Private Internet Access gives you unparalleled access to thousands of next-gen servers in over 83 countries and each US state. Your VPN experience will always be fast, smooth, and reliable.