, 2022-07-19 15:54:41,
There are lots of fun things to do in Sanilac County, Michigan. The following list is just an introduction to the many fun activities available in this wonderfully pretty area of the sunrise side of Michigan.
Visit The Port Sanilac Lighthouse
81 S Lake Street, Port Sanilac, MI 48469
The Port Sanilac Lighthouse is a Michigan State Historic Site and National Historic Landmark built in 1872. This light tower can be located on Lake Huron, south of Port Sanilac. It's one of the oldest operating lighthouses in Michigan and is open to the public for tours during the summer season.
One of the final structures constructed on the eastern side of Michigan's Thumb is the Port Sanilac Lighthouse, which is situated just north of Detroit. Between Harbor Beach Light and Fort Gratiot, a 60-mile gap was filled by it.
Explore The Croswell Swinging Bridge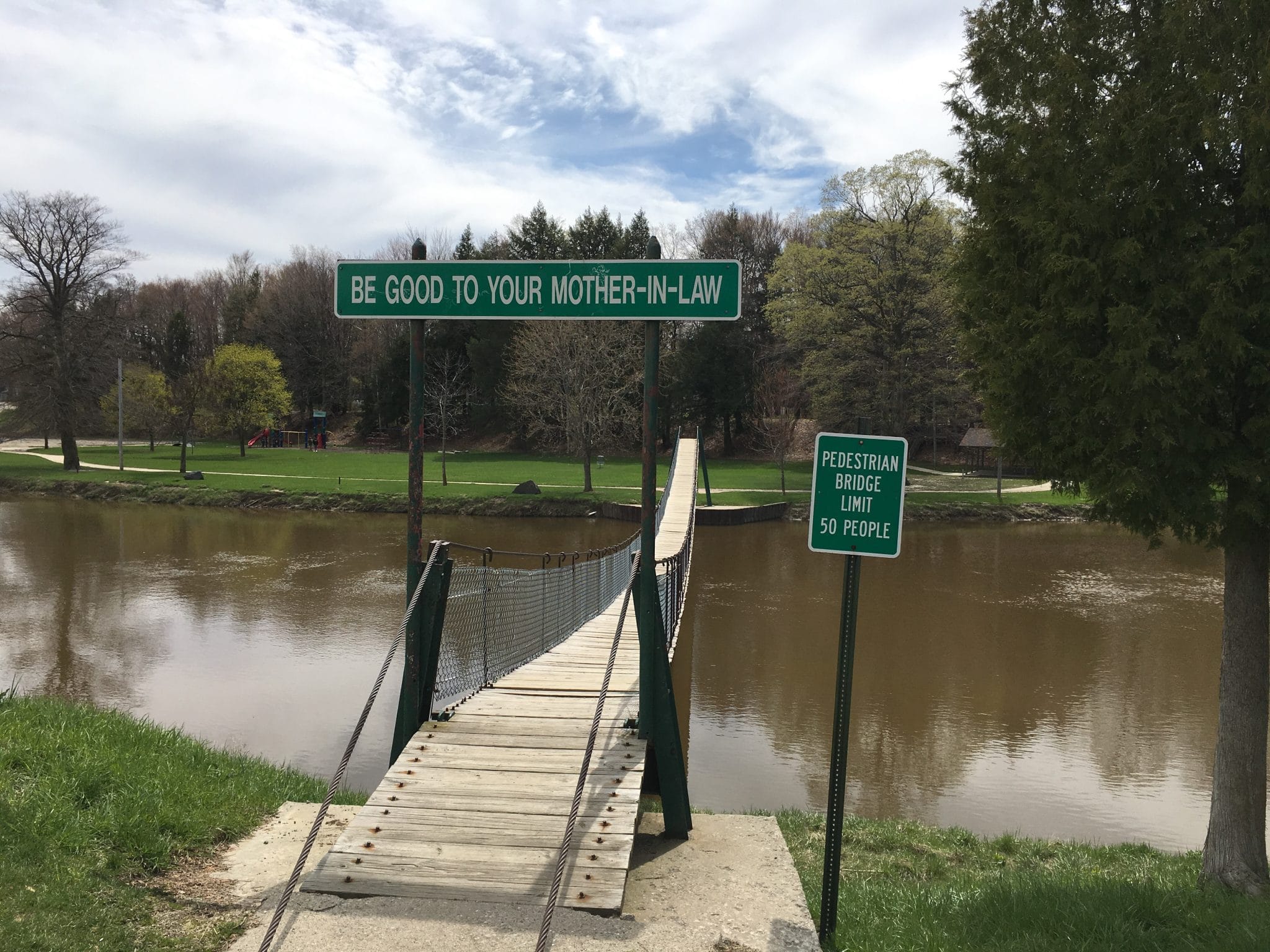 The Croswell Swinging Bridge is a historic suspension bridge in Sanilac County, Michigan. It is one of only three remaining swinging bridges left in Michigan, and it's one of the few swinging bridges left in North America.
The Michigan Sugar Company supplied the materials for the bridge, which was completed in 1905. When finished, it stretched 139 feet across the Black River, intending to make it easier for factory workers who lived on the other side of the river to get to work.
It's still functional today and carries people across the water every day! Some call it Michigan's Scariest Bridge. For little kids is a good-natured terror with the bridge always moving and swaying. It has a sign on one end that states, "Be Good To Your Mother-in-law." A festival to celebrate the bridge takes place the second weekend of August each year and features cardboard boat races under the bridge.
Local Hint: There is a disc golf course in the same park hidden by the pines.
Go For A Drive In Movie At Hi-Way Drive-In
2778 Sanilac Road, Carsonville, MI 48419
Hi-Way Drive-In is a great place to go for an evening with the family. It's a classic drive-in movie theater with picnic tables and cars that you can sit in a while watching the movie. The Hi-Way Drive-In is the oldest drive-in theater still operating in Michigan, having opened its driveway to cars coming in 1948.
You can bring your own food and drinks with you, so there's no need to spend money at their concession stand while…
,
To read the original article, go to Click here