, 2022-08-03 15:21:15,
Comparing apples to apples.
August 3, 2022 by

Douglas Tyas

in Analysis with comments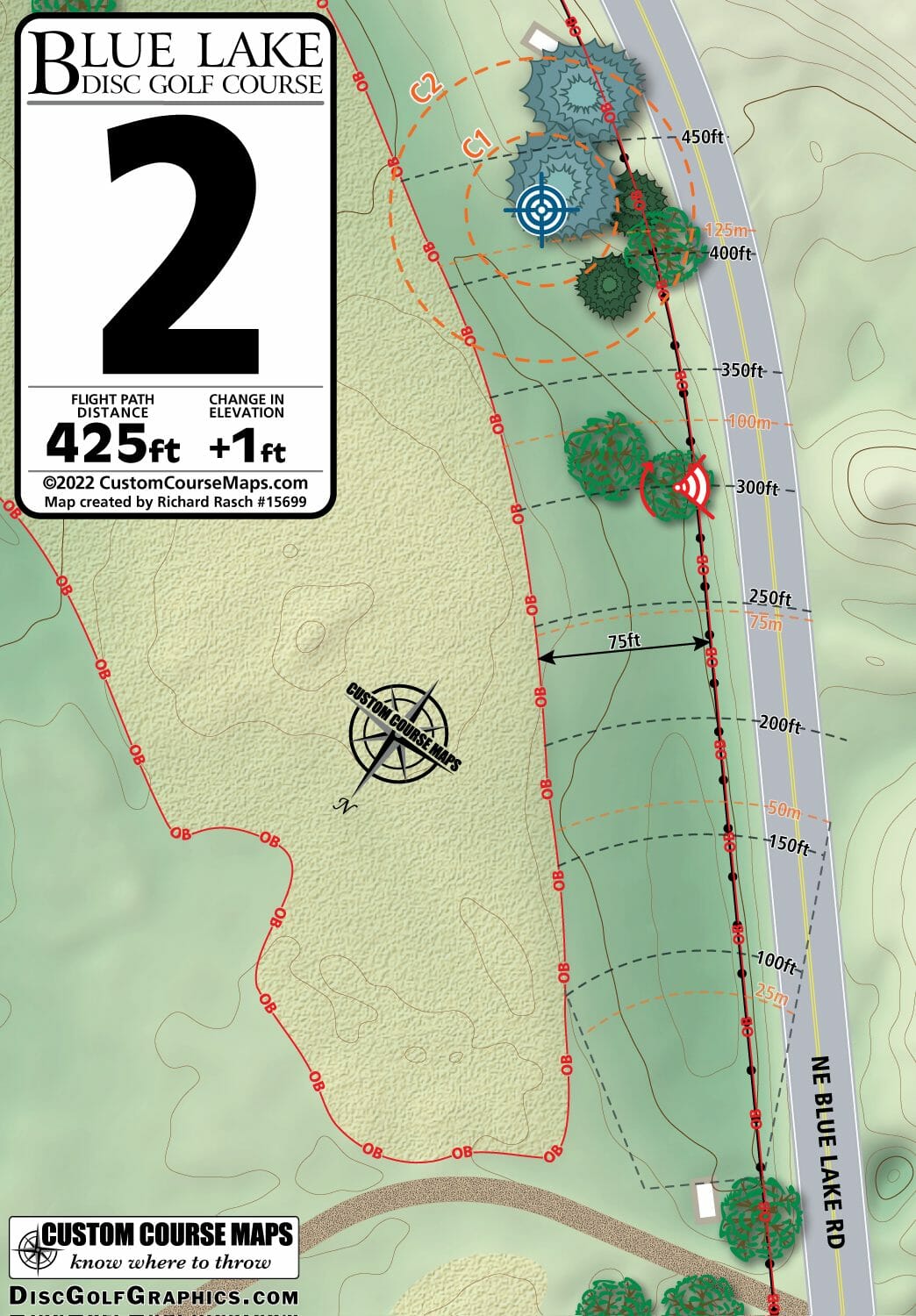 MPO Hole 3 at the Jonesboro Open is a mostly open 435 foot par 3 where a right hand back-hand (RHBH) player wants to flip up a disc and get it to move right with a little fade at the end of its flight.
Hole 2 at the Portland Open's Blue Lake course is a 425 foot mostly open par 3 requiring almost the same shot, but also allowing for a forehand hyzer. On both holes, the player cannot let the disc fade out too early — or flip too much — since both have OB well inside circle 2. But at Blue Lake, there is OB on both sides of circle 2, along with a mandatory on the right. That's why it played 0.17 strokes harder on average.
But there is a problem with this analysis. The players in the field at the Portland Open are apples while the players at the Jonesboro Open are oranges. In order to accurately compare stats from different tournaments, we must control for field strength.
How do we control for field strength?
In my last article, I introduced the idea of competitive fields — or how many players at an event have a reasonable chance of taking down the win. If we look at Jonesboro and Portland Open together, the former had a competitive field of 41 players while the latter had just 30 competitive players. The Statmando field strength rankings agree with these trends: Jonesboro posted 76.48 points while Portland only had 55.14. The field at Portland was much weaker, meaning that we cannot compare holes between the two events without the hole averages getting biased by the field strength competing on said holes.
But it's not as simple as just doing an adjustment multiple based on the comparative field strengths. We need to choose which players' scores we include in the stats. Until then, we cannot compare holes between events. So which players scores should be included in hole averages?
My answer is that we should include the players who competed at a touring level on that particular weekend. If the player who finished 100th took a double-bogey, that doesn't mean the hole was challenging. It means that a player who was not performing at a competitive level that weekend scored badly on a hole designed for touring-level players. But if a player who finishes 10th takes a double-bogey, it means that the hole was…
,
To read the original article, go to Click here