, 2022-10-31 16:04:40,
Welcome to the final installment of Alamance Awaits! This partnership with Alamance Parks has been so fun to share with all of you, and I'm really grateful for the excuse to get out in my community and explore the beautiful outdoor spaces that are seemingly around every corner. I really hope as you read this final installment, you put a day on the calendar to get out and explore a park in Alamance. You won't be disappointed!
There's a lot to share about Cedarock Park so I'm going to jump right in. Full disclosure – we didn't bring the dogs for this visit. I know, I know, they are the stars of this whole thing, but I'll tell you why they stayed home in just a moment.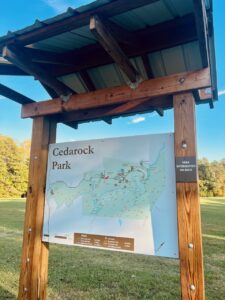 Speaking of stars, I'm glad we saved it for last because I think Cedarock Park is the shining star of Alamance Parks. The area features "six miles of hiking trails, six miles of equestrian trails, two disc golf courses with a total of 36 holes for play, a footgolf course, a historical farm restored to the late 1800s time period, a fishing pond, a picturesque waterfall over an old mill dam, picnic shelters and gazebos, a basketball court, a volleyball court, a playground, canoe and kayak rentals, camping, and ample field space for open play" so plan your day accordingly.
We wanted to hike a little bit and check out the old mill damn, but we also thought to pack a small picnic before we left home! Each place we've visited so far in Alamance County, we found ourselves wishing we were spending more time pausing at some point to take it all in. We love our dogs, but they aren't exactly the contemplative type. Sitting down with them anywhere isn't anything close to peaceful.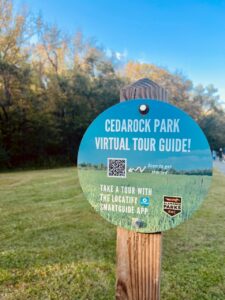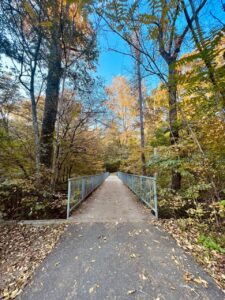 I thought the Virtual Tour Guide they offered was a really great feature. With as much is going on at Cedarock Park, it's easy to feel like you missed something. We knew we were headed towards the dam, or we would've used this guide to explore more.
When we got to the dam/waterfall, we were disappointed to find no water falling any where. Luckily, this area of the park is beautiful either way, so we found a seat in the gazebo and settled into our picnic. The next hour was a really lovely way to end this Alamance Awaits adventure – it was the perfect temperature outside, the perfect time of day, and the perfect Sunday evening. We talked about our favorite spots in each park, what we'll do differently when we go back to each place, and of course, how much we missed our dogs.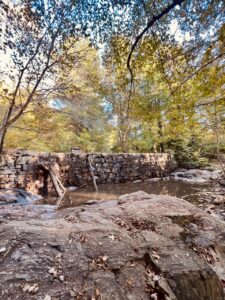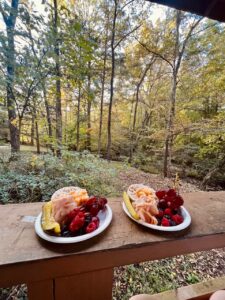 ,
To read the original article from news.google.com, Click here
Private Internet Access gives you unparalleled access to thousands of next-gen servers in over 83 countries and each US state. Your VPN experience will always be fast, smooth, and reliable.