, 2021-02-23 02:00:00,
One of the attractions of Sony mirrorless cameras is the availability of a wide assortment of lenses, from Sony and other manufacturers. But that can be hazardous to your wallet.
I began my Sony mirrorless acquisitions with the APS-C a6400 camera. I chose that over the a6500 with IBIS because its 50 gram lighter weight and having the latest autofocus technology was more important to me than IBIS. Also, a major endeavor for me is bird photography and with long lenses, stabilization works better in the lens than the body.
Although my a6400 fully met my wants, I later bought a full frame a7R IV. I certainly didn't need it. But I'd considered adding an IBIS a6500 or a6600 and thought that I might as well try full frame at the same time.
Both cameras take the same E-mount lenses. When you mount an APS-C lens on the full-frame body, it's usually detected and the camera crops to APS-C dimensions. If the lens lacks contacts the system just vignettes to a round image in the full frame.
The 266 pixels per mm of the a7R IV sensor is nearly the same as the APS-C camera's 256 pixels per mm. Thus a given lens has about the same reach on each camera but a wider field of view on the full frame a7R. "Reach" means the height of a subject on the sensor. For example, a 100mm tall bird, 10 meters away, will be recorded 1mm high on a sensor when shot with a 100mm lens. 1mm will be 256 pixels on the a6400 and 266 pixels on the a7R IV.
As I've written in some of my other articles, I mostly shoot at smaller apertures because I like good depth of field. Smaller apertures are also more forgiving on focus. So I usually shoot birds at f/11, just to achieve a higher percentage of sharp images. At the f/11 and f/16 apertures that I like, most lenses perform equally well, regardless of price.
I've had the opportunity to test quite a few E-mount lenses. This article will provide a brief description of each lens.
Full Frame Zooms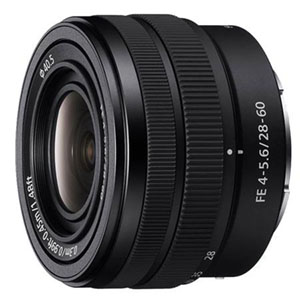 Sony FE 28-60mm f/4-5.6 (167 grams, $499): This is Sony's newest zoom and an optional kit lens with the compact a7C. Initial production was allocated to the A7C kits, but these lenses soon appeared on eBay, shunned by photographers who dismiss kit lenses. I bought one several months ago. I good purchase. It's so sharp and so lightweight that I retired my prior favorite FF zoom, the excellent Zeiss 24-70mm f/4. Why carry 440 grams when 167 grams is as sharp? If I had to live with one FF lens, this would be the one. It also retracts for…
,
To read the original article, go to Click here
Private Internet Access gives you unparalleled access to thousands of next-gen servers in over 83 countries and each US state. Your VPN experience will always be fast, smooth, and reliable.