, 2023-01-19 05:46:18,
Progress expected in 2023 on trails, bike park and emergency access at site southeast of downtown Durango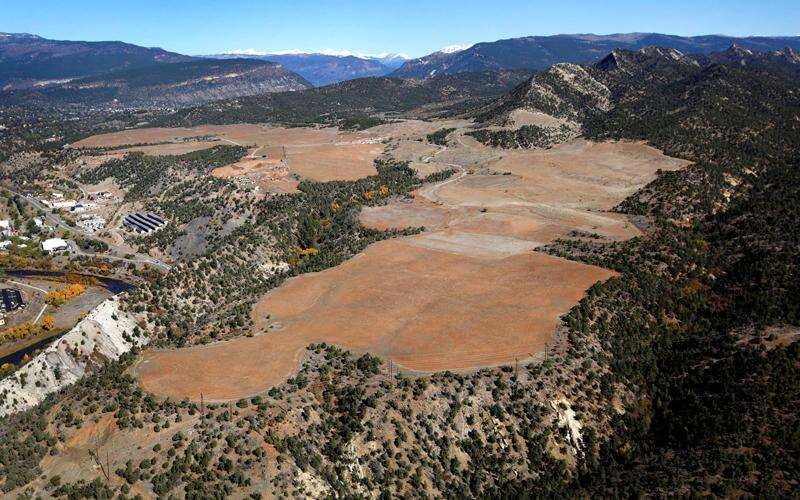 Construction of an emergency access road, a bike park master plan and demonstration trails with a focus on mountain biking are plans in place for work on Durango Mesa Park, formerly Ewing Mesa, in 2023 by Durango Parks and Recreation and the Durango Mesa Park Foundation. (Jerry McBride/Durango Herald file)
Durango Mesa Park, the 1,850-acre plain formerly known as "Ewing Mesa" southeast of downtown Durango, has been a target of development for years.
The Durango Mesa Park Foundation, which has owned the property since 2019, has engaged with the city of Durango and La Plata County in plans for the park, including economic development opportunities, open space and outdoor recreation areas.
The relocation of the county fairgrounds and the creation of new bike parks, dog parks, BMX tracks and disc golf areas have been discussed for development at the mesa, which sits 300 feet above downtown.
The foundation and its partner organizations expect big strides for some amenities talked about for several years, including work on demonstration mountain biking trails, the completion of emergency access road construction and a bike park master plan.
Ture Nycum, director of Durango Parks and Recreation director, said this is the year to "crack the nut" on what development will cost and to establish a timeline for building amenities.
And he is excited.
"I think we're at a point now within the next three to five months that we're going to have a really good idea of what we're going to need to do to get access up to Durango Mesa Park," he said.
Moira Compton, Durango Mesa Park Foundation executive director, said the organization's 2023 goals are "lofty," but work in 2021-22 has set the foundation up to knock them out.
The foundation is working with HDR, an international design and engineering firm, Progressive Trail Designs, USA BMX and the city to design the bike park, which is planned to include BMX amenities, she said.
Nycum said funding for BMX amenities have not yet been secured, so development might take time, but it…
,
To read the original article, go to Click here
Private Internet Access gives you unparalleled access to thousands of next-gen servers in over 83 countries and each US state. Your VPN experience will always be fast, smooth, and reliable.