, 2022-10-23 08:01:03,
Article content
Disc golf has arrived in Sarnia.
Article content
Patrick McCauley, with Toronto-based Peace Bridge Disc Golf, and volunteers installed signs and baskets Friday and Saturday for a nine-hole course in Centennial Park.
The $25,000 project was approved by city council earlier this year and Peace Bridge worked with the parks and recreation department on the layout for what will be known as the Sarnia Bay Disc Golf Course.
There are a few hundred courses around Ontario where the golf-like game is played with handheld plastic throwing discs and baskets instead of holes but only a handful are in southwestern Ontario, McCauley said.
Until now, the nearest were a private course at a golf course in Forest, as well as courses in Strathroy and St. Thomas.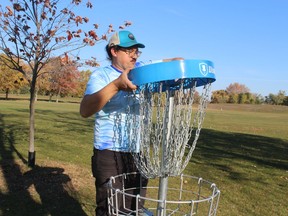 "We're kind of one of the last ones to get onboard with it," said Shelley Kern, superintendent of recreation with the city.
Article content
Disc golf has been growing in recent years and is particularly popular in the U.S., including nearby Michigan where there are a large number of courses, McCauley said.
There is also a Professional Disc Golf Association and tournaments are scheduled to be televised in the coming year, McCauley said.
"We have a pro that's touring in the U.S. now from Midland (Ontario), Thomas Gilbert," he said.
McCauley credited Sarnia disc golf players, including Ian Wright, for successfully lobbying the city for a course.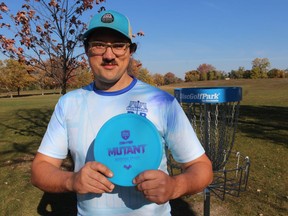 Kern said that after city council approved the idea of a local course in 2020 the department considered several locations that had the…
,
To read the original article, go to Click here