, 2023-03-20 15:00:00,
Three things become evident when you speak with Bart Altman: He deeply loves his daughter, was devastated by her death and disc golf saved his life.
Altman, 60, was 27 years and 10 months old when Alexandria Anne was born. Alex loved animals. She had three dogs and worked at area pet day cares and clinics. She was kind and loving, her father said.
"I remember taking her to New York for her 16th birthday," he said. "She was very troubled because the homeless people didn't have umbrellas, so she got some and handed them out."
The world will never know how much more kindness she would have bestowed or people she would have touched. Alex was 27 years and 10 months old on April 16, 2018, when she died at the hands of a drug dealer who sold her Xanax laced with fentanyl.
Altman said, "I used to spend my time asking God why he took my girl away from me." He continued: "Now, I just try to thank him for the 27 years and 10 months that he allowed me to spend with her."
Although his grief remains palpable, on a cool morning in March, in a quiet, wooded area at West Ashley Park, near two soccer fields where teams of youngsters in brightly colored shirts kicked balls toward scantly guarded goals, a glimmer of light returned to his face as he spoke of the sport that helped him escape a daily routine of loneliness and sorrow.
Altman credits fellow church member Ricky Barrineau for introducing him to disc golf.
"Every week, he would ask me to play, and I kept saying no," Altman said.
Until one day four years ago when he agreed to play. So began his disc golf journey that set him on the path back to living.
Altman has since played in 80 tournaments, finally winning on the 18th. He now has 30 wins under his belt, along with a global ranking of 42 in the 60-65 age group.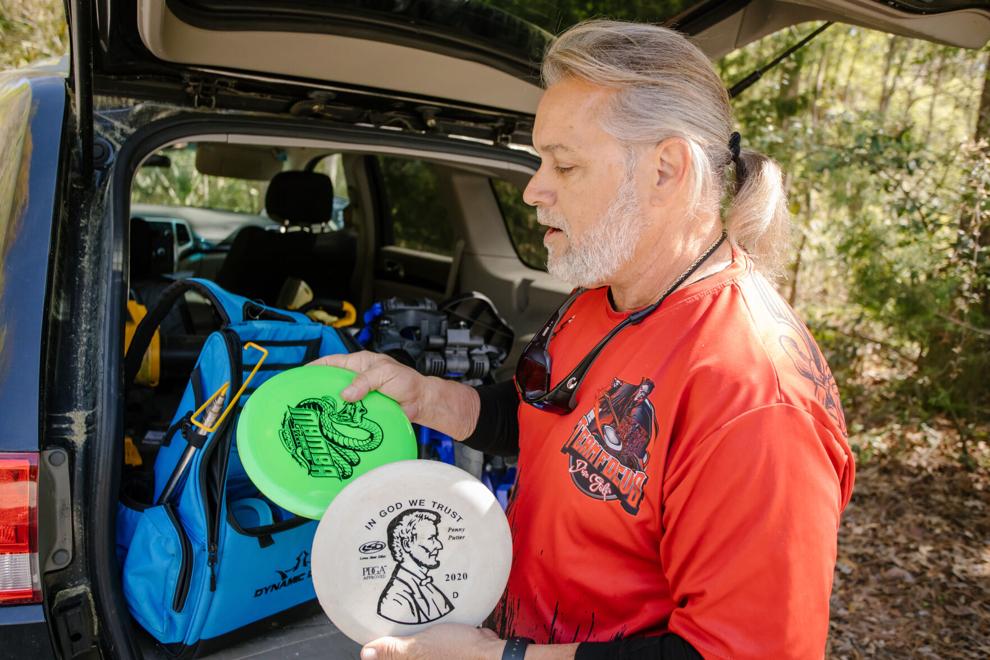 ,
To read the original article from www.postandcourier.com, Click here
Private Internet Access gives you unparalleled access to thousands of next-gen servers in over 83 countries and each US state. Your VPN experience will always be fast, smooth, and reliable.