, 2023-01-11 11:01:58,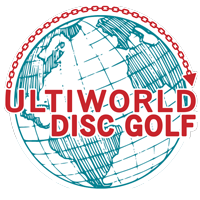 New signings, promotions strengthen Discraft's top sponsorship tier.
January 11, 2023 by
Charlie Eisenhood

in News with comments

Yesterday, Discraft announced its 2023 Elite Team, the highest sponsorship tier at the company, featuring both some internal promotions and some of the biggest signings of the offseason.
Anthony Barela, Valerie Mandujano, and Holyn Handley were all announced as new arrivals to Discraft, after each had announced a departure from their previous sponsors (Innova, Dynamic Discs, and Dynamic Discs, respectively). Mandujano, who joins her sister Alexis at Discraft, was the highest finisher of the three in the Disc Golf Pro Tour standings in 2022, landing in 5th place thanks in part to wins at the Waco Annual Charity Open and Portland Open.
Barela, just 22 years old, joins on a two-year deal after reaching a career-high 1038 rating at the end of the 2022 season. He has yet to win a DGPT event or a Major, but he finished 13th at USDGC and 7th at Pro Worlds in 2022, the best results of his career. He will be going on full-time tour for the first time in 2023.
Handley, too, is coming off of a career-best year. Her rating exploded from 933 at the end of 2021 to 964 one year later. She posted top five finishes at both Pro Worlds and the DGPT Championship and didn't miss the top 10 at an Elite Series or Major for the final three months of the season. She is signed to a one-year sponsorship deal; she said, "What I love about this new contract is that my basic expenses are pretty much covered and there is tons of potential to make even more if I play well and move plastic."
Discraft also re-signed Brodie Smith (2 years), Corey Ellis (2 years), Ezra Aderhold (2 years), and Aaron Gossage (1 year). Smith, Ellis, and Gossage were all promoted to Elite Team from the Tour Team, the second tier of Discraft sponsorship; all three qualified for the DGPT Championship in 2022. Andrew Presnell, Chandler Fry, Ben Callaway, and Alexis Mandujano — all of whom re-signed with Discraft for 2023 — were demoted to the Tour Team. Paul Ulibarri, the Discraft team captain, is also not returning to the Elite Team in 2023.
Discraft's biggest stars will remain a part of the Elite Team. Paul McBeth, Paige Pierce, Chris Dickerson, Missy Gannon, and Adam Hammes all return in 2023 after signing multi-year contracts in previous…
,
To read the original article, go to Click here
Private Internet Access gives you unparalleled access to thousands of next-gen servers in over 83 countries and each US state. Your VPN experience will always be fast, smooth, and reliable.