, 2022-08-13 10:00:44,
EMBRACING OUTDOOR ADVENTURE IN WINDSOR ESSEX
In my many years of dedicated travel in this province, I've been fortunate enough to visit the region of Windsor Essex Pelee Island many times. I've been able to explore the region through the lens of its wineries in EPIC Wine Country, and in particular my time on Pelee Island. I've taken a more historical approach in my exploration of towns such as Amherstburg, and a more culinary approach in Kingsville, Canada's Southernmost Town.
However, one thing that I had yet to truly focus on and, in truth, I was long overdue for, was to come to this region and fully immerse myself in the outdoors. As it turns out, Windsor Essex Pelee Island is an absolute cornucopia of outdoor adventure. For someone like myself, who isn't short on energy, it was a dream come true.
One activity led to the next, and all added their own unique flavour to my itinerary. If, like me, you're someone who prefers to cannonball into the water as opposed to gently watching the waves ripple from the safety of a deck, then you're in for a treat because I'm going to walk through five of my favourite outdoor adventures in the region.
OUTDOOR ADVENTURES WORTH NOTING IN WINDSOR ESSEX PELEE ISLAND 
Whether it's heights you're after, being on the saddle of your preferred bike, or standing up tall on a paddleboard, you're going to find it here. Here's what I did and loved, that I think you just might as well.
TAKE A KAYAK OUT ON LAKE ERIE AT PELEE WINGS NATURE STORE 
Whatever you're looking to take out on the water, they've probably got something for you at the Pelee Wings Nature Store & Kayak Shop. In the warmer months, I know they even offer Friday Night Kayaking, and Saturday Night Paddle Boarding for those who want to get together in a group, share techniques and be out on the water together.
Personally, I wanted to cover a fair bit of the shoreline and make my way into Point Pelee National Park a little bit, so I rented a kayak, which I know I can move a little quicker on than a paddleboard. I found the prices very reasonable, and the staff were extremely friendly and helpful in getting me from the seat of my car to the seat of a kayak.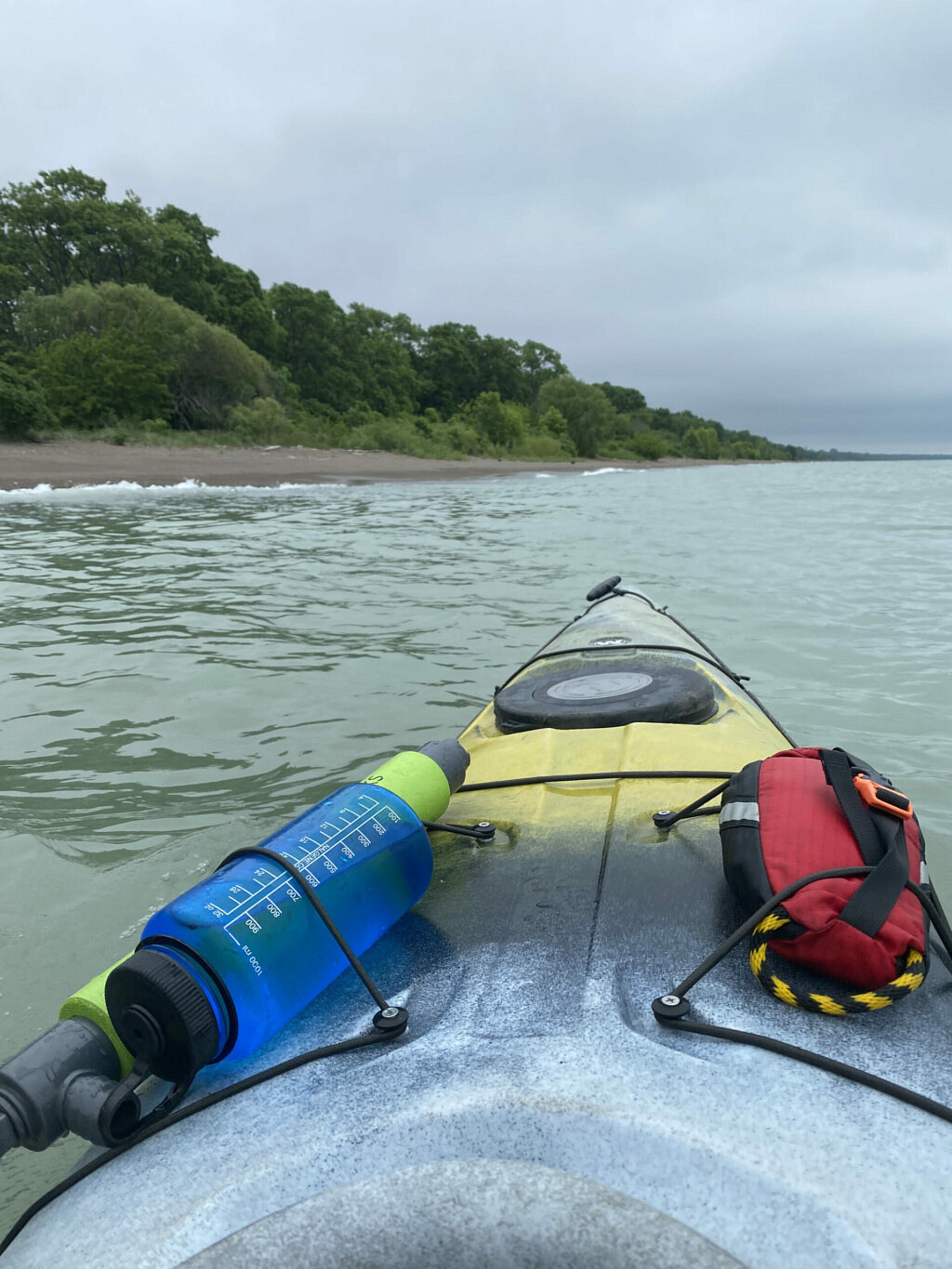 The kayaking itself was fantastic, and as I cruised down the beach, people waved and smiled from their respective cottages. I'm typically someone who always is listening to music or has a podcast on the go, but I was as content as can be for about two hours just…
,
To read the original article, go to Click here