, 2022-03-14 02:00:00,
Tuomas Merikanto of Finland has won the 2021 World Aeropress Championship (WAC), followed by Maru Mallee of The Netherlands and Brandon Smith of South Africa.
A whopping 48 different competitors from 45 different countries participated in the latest iteration of the WAC, which celebrates excellence in the use of the tubular manual brewing device invented by Aerobie flying disc creator Alan Adler.
The 2021 WAC featured an important first for the free-wheeling competition that dates back to 2008: surrogate baristas.
Due to the ongoing pandemic and to maximize participation among national winners, baristas Dylan Johnson, Fran Lee and Kurtis Tupangaia were tasked with replicating winning recipes for the final event at Bureaux Coffee in Melbourne, Australia.
They performed recipes in front of an esteemed judging panel that included head judge Julie Kerr (Cafe Imports), Danni Choy (Oatly), Ben Presland (Sunny Coffee) and tiebreaker Hugh McDonnell (Slayer Espresso).
---
Related Reading
Canadian Firm Tiny Capital Invests in Aeropress Inc.
The 2Pour Splits An Aeropress Brew Into Two
PuckPuck Now Slowing Down Aeropresses All Over the World
---
Ahead of the finals, competitors were shipped a kit that contained the compulsory competition coffee, a washed-process coffee produced by Pablo Bamaca in San Marcos, Guatemala, supplied by Cafe Imports under the name Finca Nohelia.
Merikanto, a first-time coffee competitor of any kind, took the top spot with a double-filter, inverted Aeropress recipe that featured a relatively low starting water temperature 80°C (176°F).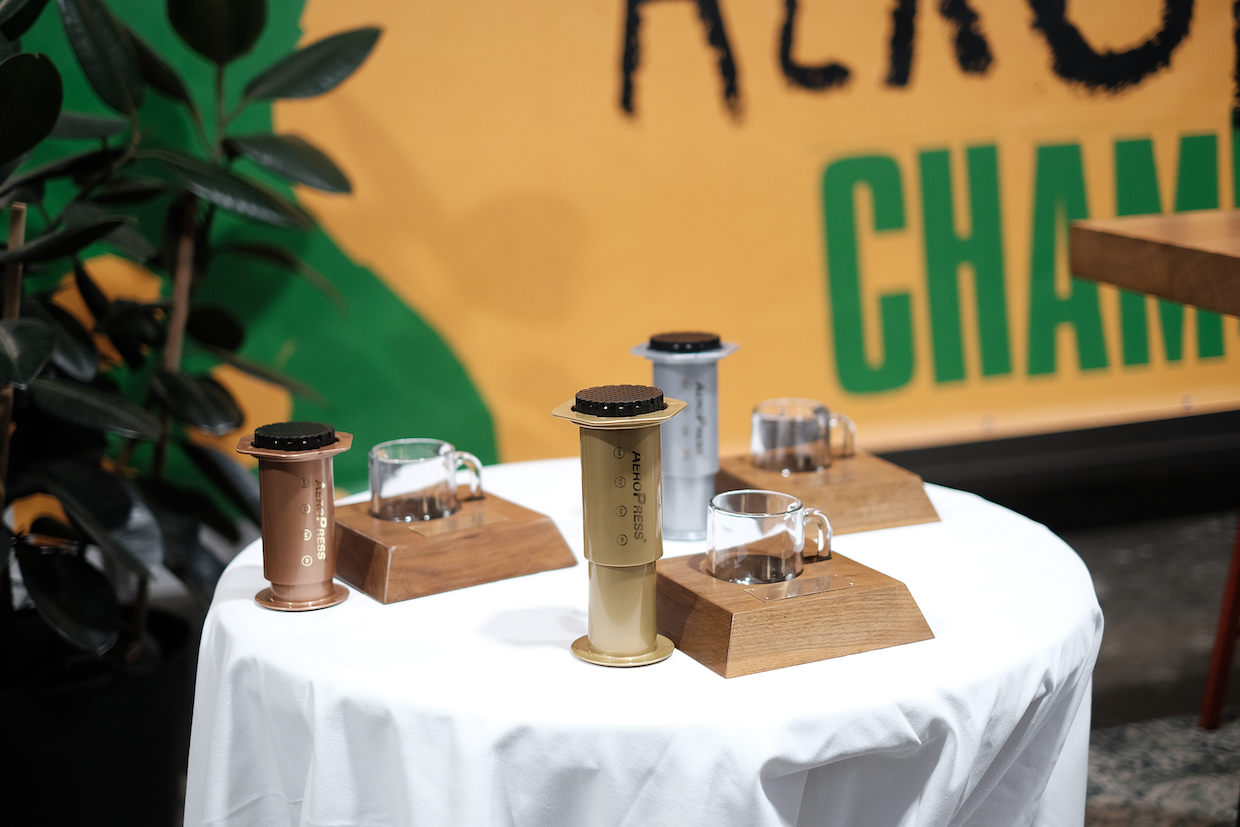 A livestream of the event plus the top three winning 2021 World Aeopress Championship recipes can be found here.
---
Does your coffee business have news to share? Let DCN's editors know here! 
More From DCN
,
To read the original article, go to Click here
Private Internet Access gives you unparalleled access to thousands of next-gen servers in over 83 countries and each US state. Your VPN experience will always be fast, smooth, and reliable.