, 2023-05-15 07:27:00,
Natalie Ryan, a transgender female disc golfer who was removed from a women's tournament in California on Friday, vowed to fight the ruling amid an ongoing legal dispute.
Ryan was initially ruled eligible for the Disc Golf Pro Tour (DGPT) event after she was granted a temporary restraining order amid her discrimination lawsuit against the Professional Disc Golf Association (PDGA). However, the tour appealed the decision and won and removed Ryan from the OTB Open. Ryan was in fifth place when she was removed.
On Sunday, Ryan vowed to keep fighting.
CLICK HERE FOR MORE SPORTS COVERAGE ON FOXNEWS.COM
"The DGPT and PDGA are afraid of metaphor, so I've taken down my pervious post. Instead I'm going to make that posts message incredibly clear. My removal from OTB was targeted just as the new policy was," Ryan's message read. "The DGPT is now forcing rules it has no place to. They have only done this to hurt me. I will continue to litigate until justice is achieved. I will use this pain to make sure nobody else has to experience it."
Ryan filed a discrimination lawsuit in February, saying the tour's decision was based on "prejudice," according to OutSports. On Thursday, U.S. District Judge Troy L. Nunley granted Ryan a temporary restraining order to allow her to play.
"It appears there was an intentional act, the creation of a policy, that excludes individuals based on their protected status as transgender women," Nunley wrote in his decision, according to OutSports. "The Court makes no determinations as to whether this is sufficient to actually establish intentional discrimination, but it raises serious questions."
CYCLING RACE DIRECTOR AGONIZES OVER UCI'S TRANSGENDER PARTICIPATION POLICY: 'THIS COULD KILL THE SPORT'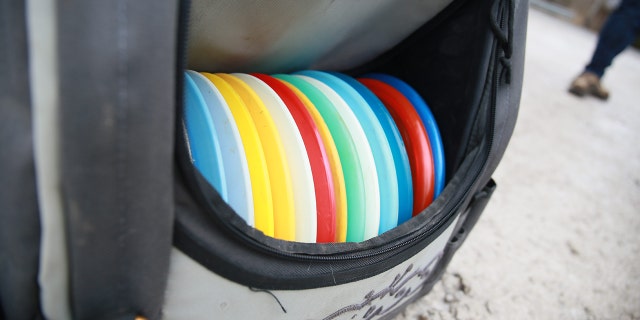 The PDGA's rules state a transgender female may play in the women's division if they meet one of the criteria laid out – have under 2nmol/L for two years or have had a "medical transition during Tanner Stage 2 or before age 12, whichever is later" and "the player must also continuously maintain a total testosterone level in serum below 2.0 nmol/L."
Nunley took exception to the transition part of the criteria.
"This section appears to directly target an…
,
To read the original article, go to Click here
Private Internet Access gives you unparalleled access to thousands of next-gen servers in over 83 countries and each US state. Your VPN experience will always be fast, smooth, and reliable.