, 2023-03-25 10:25:31,
Despite the windy and wet conditions, officials from the Cadiz-Trigg County Parks & Recreation and tournament players were excited to celebrate the grand opening and official launch of the new 18-hole disc golf course at the Trigg County Recreation Complex Saturday morning.
Chairman Mike Wright of the Cadiz-Trigg County Parks & Recreation Committee tells Your News Edge that the new disc golf course has the potential to bring in more tourism to the area and he's thrilled about this development for the county.
The grand opening and tournament Trigg County Classic was ignited by Nashville Disc Golf Store. Director of Cadiz-Trigg County Parks & Recreation Jeff Hunter says 90 players registered to play in the tournament with several on the waiting list. He says this is a "unique" disc golf course.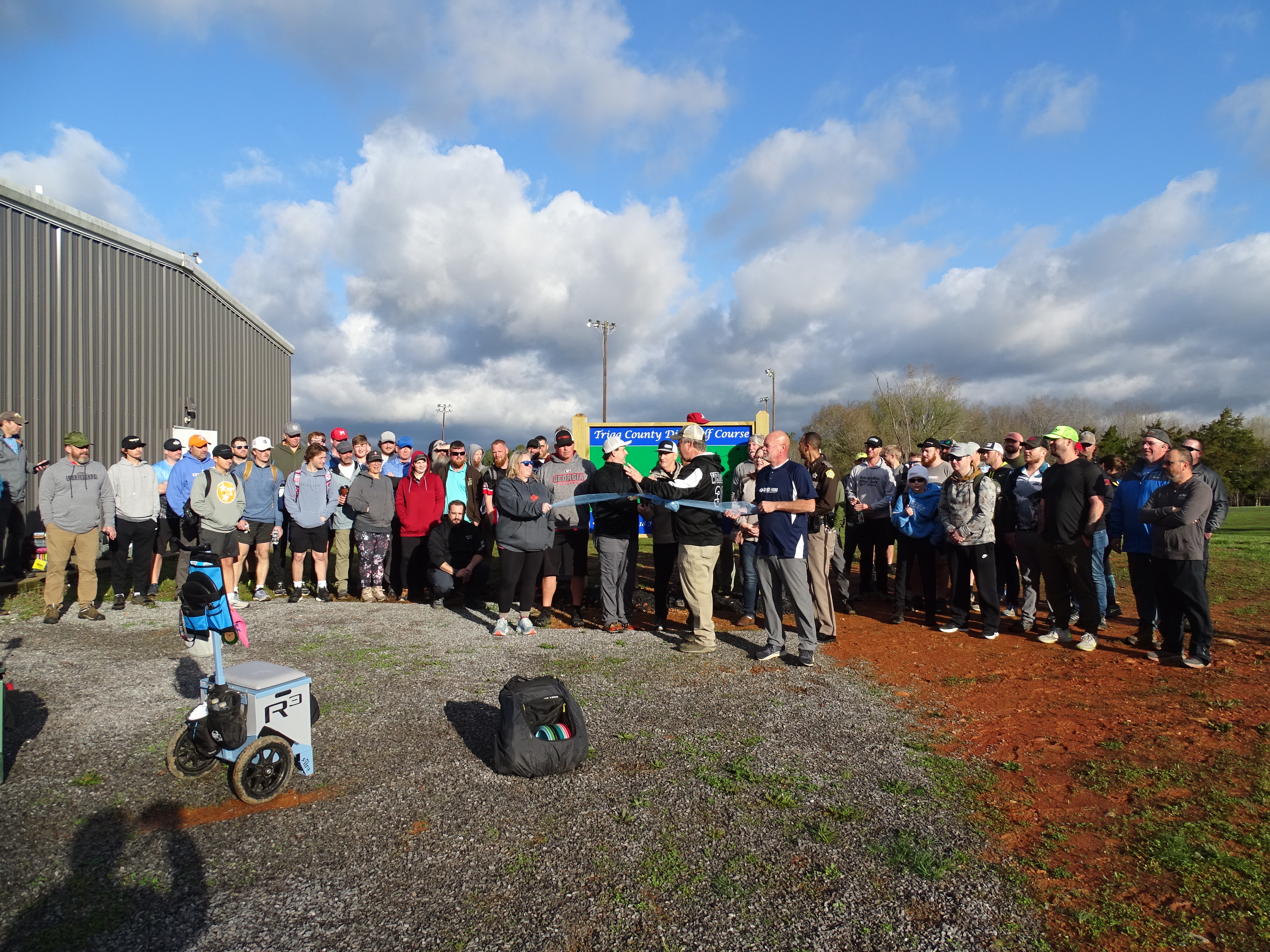 The course designer, Shawn Groton, a well-known name in the world of disc golf, was also on hand for the grand opening and ribbon-cutting ceremony. He says it took some time to develop the course due to extensive clearing on holes 3 through 13, but he's happy with the outcome.
Wright also expressed their gratitude to John Oliphant, a local contractor from Trigg County, for his invaluable contributions.
click to download audioHe's optimistic that the new course will host numerous disc golf tournaments annually.
click to download audioThere are registration fees for any disc golf tournament participants that go toward the prizes awarded, but Wright says the great thing about this new course is it's open to the public and free to play, which makes it a great family outing.
The Cadiz-Trigg County Parks and Recreation Board approved the plans for the new 18-hole disc golf course in…
,
To read the original article from www.wpkyonline.com, Click here
Private Internet Access gives you unparalleled access to thousands of next-gen servers in over 83 countries and each US state. Your VPN experience will always be fast, smooth, and reliable.