, 2023-02-15 02:00:00,
Pro disc golf is finally back!
February 15, 2023 by
Justin Westfall

in Preview with comments

If you've been anxiously awaiting the return of live disc golf these past four months, the wait is finally over! While the 2023 Elite Series does not kick off until next week, the Disc Golf Pro Tour All-Star Weekend begins this Friday in Tucson, Arizona, featuring 24 of the best players in the world. In a modified Ryder Cup format, the All-Star event pairs off 12 MPO players into two teams, and 12 FPO players into two teams. The MPO and FPO teams will compete separately in a skills competition as well as doubles and singles stroke play in order to accumulate points for their respective teams. At the end of the weekend, the MPO and FPO team with the most points take home a small paycheck, but, more importantly, bragging rights over their opponents.
The Teams
Ricky Wysocki and Paul McBeth are the team captains in MPO. In a live draft, they selected the following teams and assigned each player to one of the three skills competitions: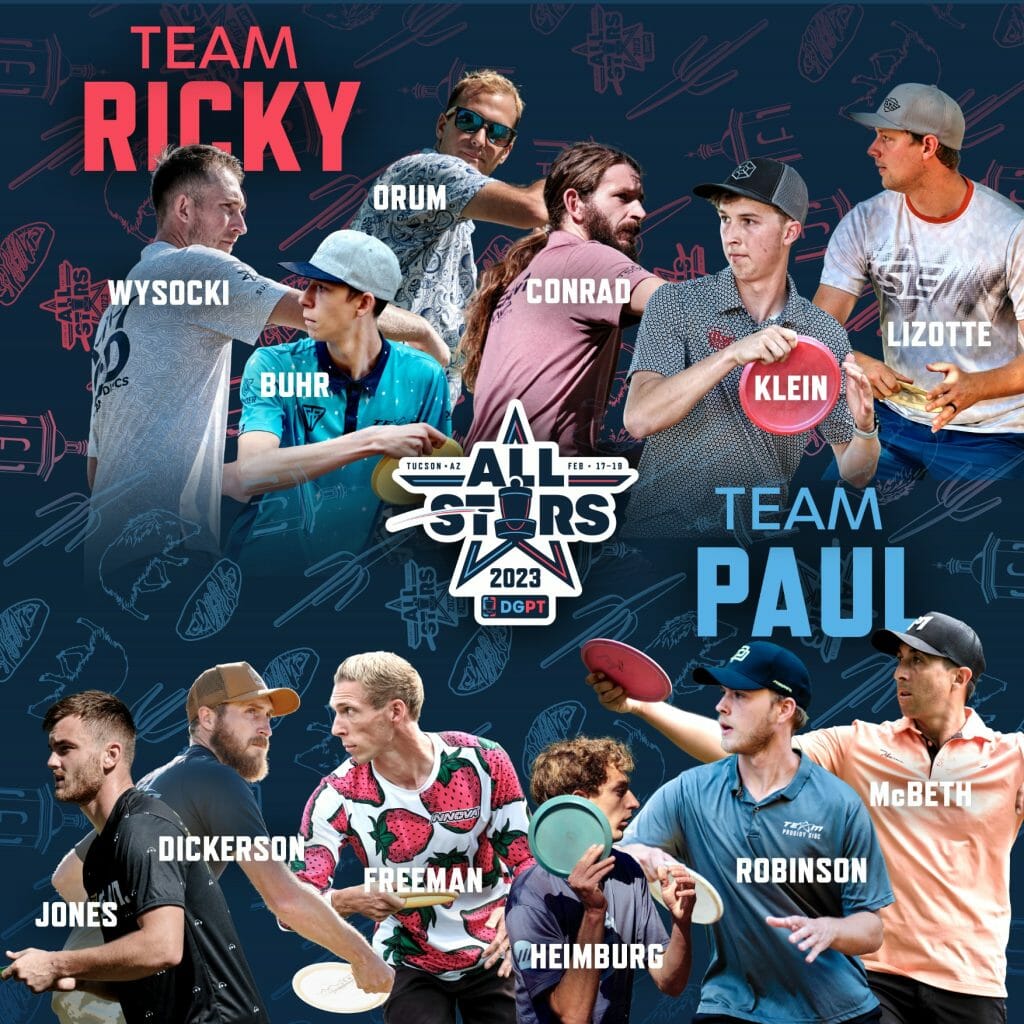 Catrina Allen and Ohn Scoggins are the team captains in FPO. In a live draft, they selected the following teams and assigned each player to one of the three skills competitions: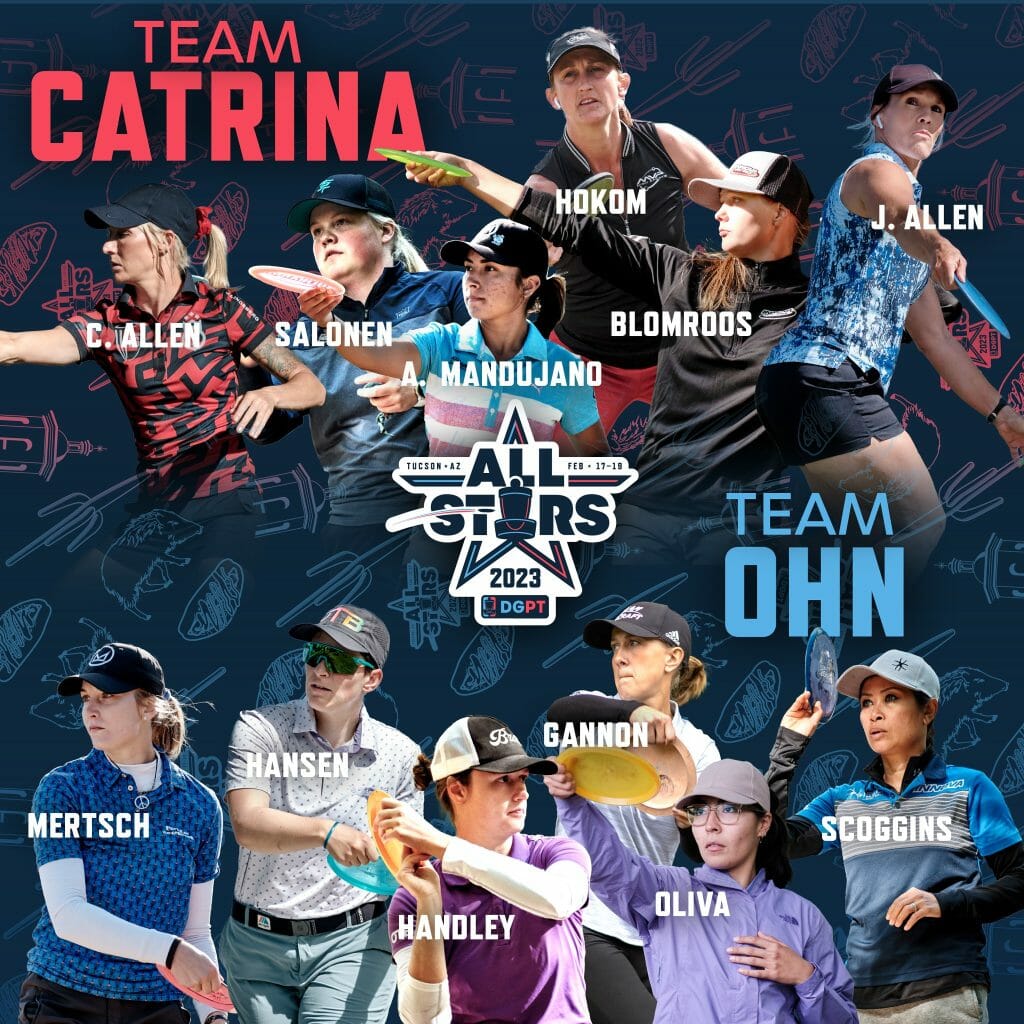 The Format
The All-Star Weekend is a three-day event, featuring a Friday skills competition, Saturday head-to-head doubles stroke play, and Sunday head-to-head singles stroke play. The teams earn points by winning each element of the head-to-head competition. There are a total of 12 points available across the three-day event.
On Friday, the skills competition features three different categories: controlled distance, shot shaping/accuracy, and putting.
Controlled Distance [1 pt]: Throw as far as you can without going out of bounds. Players will have 6 attempts to throw their furthest shot. Each player's longest shot becomes their score, and scores for each pairing are added together. The highest combined team score wins the point.
Here are the distance matchups:
Simon Lizotte/Kyle Klein (Team Ricky) v. Calvin Heimburg/Kevin Jones (Team Paul)
Henna Blomroos/Jennifer Allen (Team Catrina) v. Ella Hansen/Maria Oliva (Team Ohn)
Shot Shaping/Accuracy [1 pt]: Each player gets 3 throws at 5 different stations. Players get points for each throw based on where the shot lands relative to the target. Winners are determined by most points when all 5 stations are totaled and for teams, both players' scores are added….
,
To read the original article, go to Click here
Private Internet Access gives you unparalleled access to thousands of next-gen servers in over 83 countries and each US state. Your VPN experience will always be fast, smooth, and reliable.