, 2022-10-19 02:00:00,

For the first time, the two #1 DGPT points leaders also won the Championship.
October 19, 2022 by
Kingsley Flett

in Analysis, Recap with comments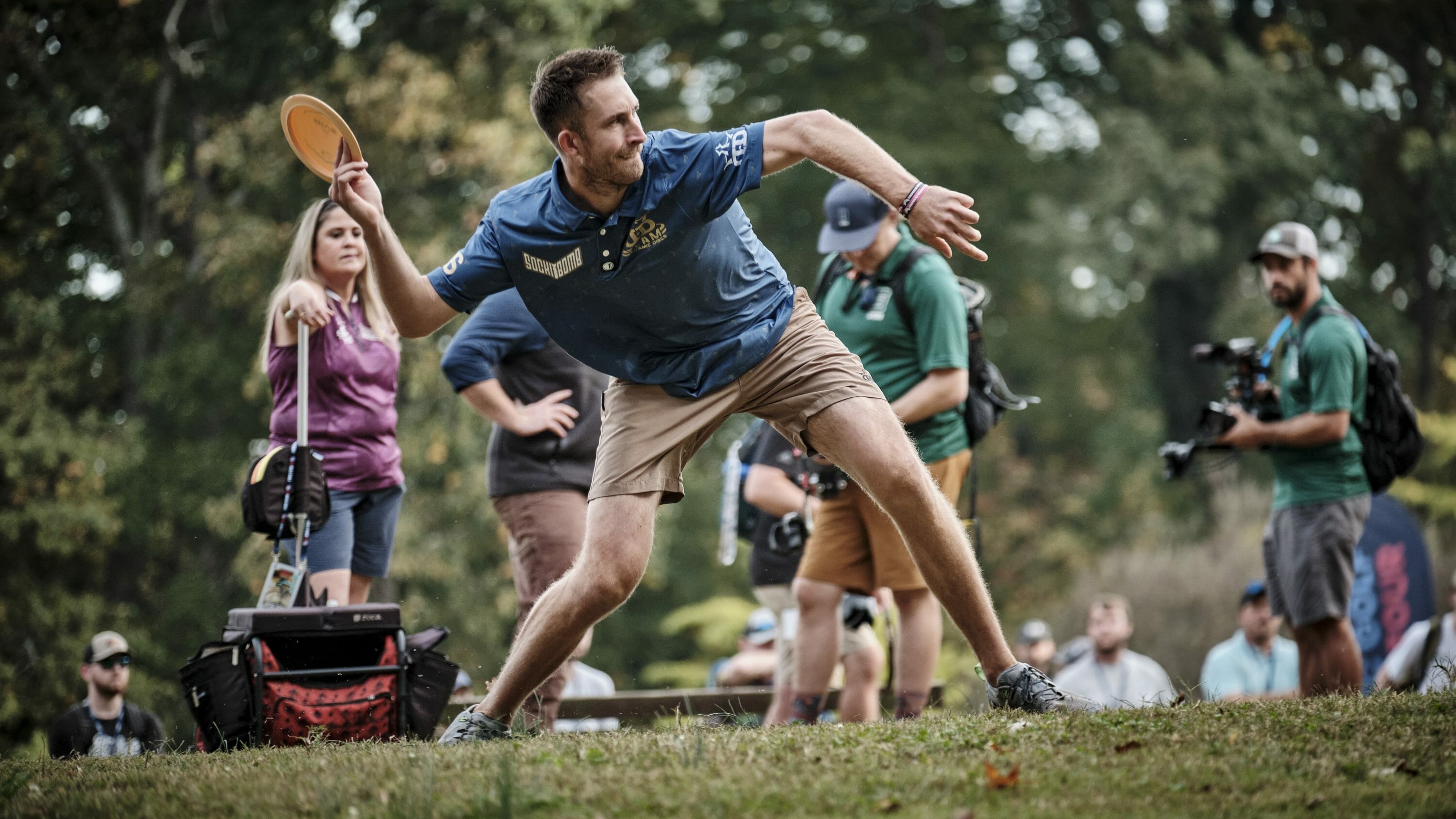 Well, the results of the 2022 Disc Golf Pro Tour Championship should stop all the arguing on the internet, right?
Disc golf season may be over but arguing has no off season. But in the great debate of who has owned this year out of Ricky Wysocki and Paul McBeth, this past week's DGPT finale at Nevin Park in Charlotte tipped the balance towards Ricky. He won more DGPT events, he beat Paul in the head-to-head battles (9-8 with one tie), he finished at the top of the DGPT points table, and he capped of the year in style with a stunning playoff win over Isaac Robinson.
The knockout formula for the tour finale adds a compelling final chapter to the story of the year with the long grind of the Pro Tour coming down to a final battle of attrition. Some don't make the play-in, others fall in the early rounds, and others still don't make it through the quarters and semis. Then we are left with a final four to battle it out until one champion is left standing. It's clearly how the Romans would have done it if they'd invented plastic along with aqueducts, stone archways, and the ballista.
Starting each round of competition with everyone at even par creates an intriguing dynamic too. It's not quite match play, but there are some elements of playing the person as much as the course. This was something that Ricky Wysocki acknowledged after finishing second in the semi-final round, one behind McBeth. It was a round where he recovered from a bad misfire off tee one to card seven birdies.
"It was one of those rounds where I made a bad mistake off the bat but that allowed me to refocus," he said. "I birdied a lot of holes on the front nine which set me up for the back nine because the back nine turns into match play. It's a throwers course more than anything. If you are not getting off the tee, you have no chance for birdie and sometimes not even any chance for par if you are too far off."
Throwing discs down tight and winding fairways lined with skinny trees is as Charlotte as NASCAR. When Hornets Nest was taken out of commission, the Charlotte Disc Golf Club only needed to move the event barely four miles away to another long, championship-level woods course. Which brings to mind the other great pointless…
,
To read the original article, go to Click here
Private Internet Access gives you unparalleled access to thousands of next-gen servers in over 83 countries and each US state. Your VPN experience will always be fast, smooth, and reliable.