, 2023-01-16 19:56:35,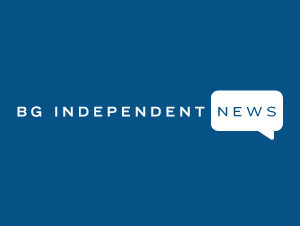 By JAN LARSON McLAUGHLIN
BG Independent News
Efforts to get visitors to spend time in Bowling Green are paying off – literally.
The hotel-motel tax revenue in the city during 2022 brought in numbers that surpassed all previous quarters, including revenue in pre-Covid 2018 which was just over $240,000. The final quarter for 2022 is not yet in, but a 40% increase was seen in the first three quarters.
"It was a surprise to all of us," said Bowling Green Chamber of Commerce Executive Director Mary Hinkelman.
"We are encouraged to hear from our hotels that they are seeing days when the hotels are sold out – even without a specific event being in town," Hinkelman said.
It may help that Bowling Green now has 70 more hotel rooms available with the opening of Home2Suites.
"It's great to keep them here," she said of overnight guests. "Otherwise they might stay in Perrysburg."
When overnight guests stay in local hotels, they tend to also spend money elsewhere in the city – at gas stations, restaurants, shops and on recreation.
The hotel tax revenue is then put back into promoting the city for prospective visitors.
"We're always looking for opportunities to bring people to Bowling Green," Hinkelman said. "We're not a destination per-se, with an amusement park or a lake. We need to create experiences."
The hotel tax revenue is divided into efforts to attract local residents to partake in events, to attract leisure travelers who are passing by, and to get "heads in bed," with overnight stays at hotels for major events. 
The tax revenue is also put into grants for events that attract visitors.
The inaugural Ohio Wine Producers gathering in Bowling Green last year brought in visitors from further away than many events. 
In addition to putting heads in beds at hotels, the VINO organizers worked with local businesses like Copy Shop for banners, Kabob It for meals, Ben's for chocolates, and Novel Blends for nuts.
"It's super exciting to see that with a first-time event," Hinkelman said.
[RELATED: BG festival lifts a toast to northern Ohio wines]
The goal is to make the wine gathering a two-day event – with chefs pairing dinners to go with the wines.
Bowling Green has also become the home to many soccer and baseball tournaments. That means overnight visits, dining at restaurants, and recreation.
"Those are huge, especially when they bring families,"…
,
To read the original article, go to Click here
Private Internet Access gives you unparalleled access to thousands of next-gen servers in over 83 countries and each US state. Your VPN experience will always be fast, smooth, and reliable.